[ad_1]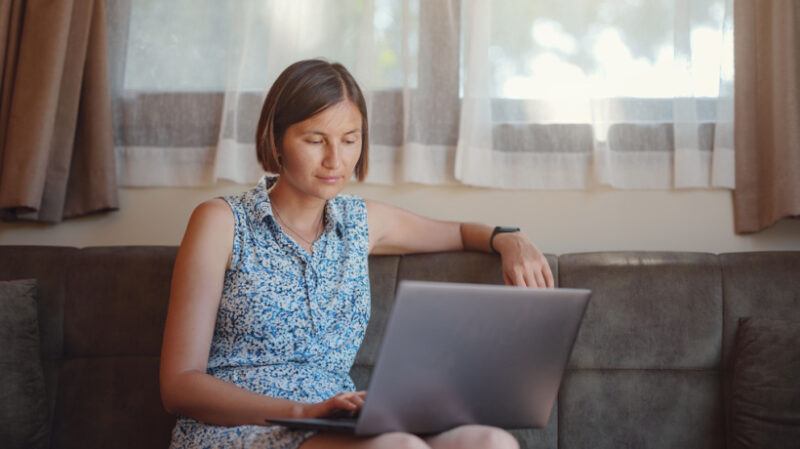 Welcome To The World Of Microlearning
I happened to come across an excited group of young adults seemingly immersed in watching videos from one of the more popular applications. A thought came to mind as they flipped from one video to the next. I decided to check just how long they would flip through the videos. I was curious. I silently observed them for almost an hour. This was significant to me, as it was information on how content is being consumed.
Learning has always been seen as an arduous and strenuous activity. Unfortunately, business learning suffers from the same preconceived notions. I sometimes tell learning specialists, Instructional Designers, and those in the fraternity that we sometimes try too hard to fit information into one long eLearning. That eLearning may carry all the necessary information, but is it possible to break it down to beginner, intermediate, etc. levels? Can we further break down those large concepts into on-the-go information chunks? If we are sure that learning is continuous ,then shouldn't it be made to be as simple or as painless as possible, especially for that group of young, excited adults?
These are possibly some of the questions that learning specialists should consider before designing eLearning. Do not get me wrong. I am a big proponent of eLearning. However, content is being consumed somewhat differently. Welcome to the world of microlearning.
The World Of Microlearning
Microlearning is focused learning that is limited to one or, at most, two objectives, and is usually part of an array of other learning. It is usually not used when there are technical observations or standards to be met. In my considered view, this is the only way learning can be part of the new ecosystem. Learning needs to be cut down from heavy, drawn-out content to simple short titbits that are done in regular bursts. This helps maintain continuous learning and helps compete with immersive applications.
Furthermore, with microlearning, it is easy to relay learning through everyday items like phones, instead of the well-meaning sit-at-your-desk laptop/desktop modules. This means that learning is at the pleasure or convenience of the bearer of a smartphone. Now there is where it becomes easy to offer learning. The convenience of using intuitive Learning Management Systems, breaking down difficult concepts into easy-to-read and assess content chunks, helps to reinforce concepts.
Concepts like "learning in the flow of work", where a team is able to look at specific tasks and immerse themselves in learning or training and get back to perform those tasks, or "what's in it for me training (WIIF)", where employees engage on training based on its relevance to their needs, are good beneficiaries of microlearning. The reason is that the information at such touchpoints needs to be succinct, focused, and converge on certain existing knowledge, skills, or attitudes. In such cases, a long drawn-out eLearning course may not be beneficial to the users. Microlearning can be considered as:
Bite-sized to start with, so it's easy to learn (and both the trainers and learners love it).
Easy to create, quick to upload and implement/administer.
Easy to track the progress of.
Giving quick data and insights on learner behavior.
Budget-friendly.
We can add the fact that microlearning has the added advantage of creating learning convenience. The days when Learning and Development specialists would concentrate only on long-winded eLearning are long gone. Now they can create task-related microlearning and foster continuous learning.
Some Numbers That Support Microlearning
According to RPS Research, microlearning improves focus and supports long-term retention by up to 80%. According to Software Advice, microlearning creates 50% more engagement. On average, employees only have 11 minutes on any given project before being interrupted by a request, according to research out of the University of California. Learners who watched videos of various lengths began skipping ahead when the videos were longer than 9 to 12 minutes, according to a study out of the University of Rochester. Out of a sample of 200 learners, 71% felt that microlearning videos "expanded their horizons and played a leading role in in-depth learning", according to a presentation at the International Conference on Applied Science and Engineering Innovation in 2015.
Conclusion
Making learning an easy choice should be an Instructional Designer's first priority. With microlearning, you serve the first purpose of getting the young, tech-influenced learner to come to the learner's table. What do you think? Is this the way to go? Share with us.
[ad_2]

Source link